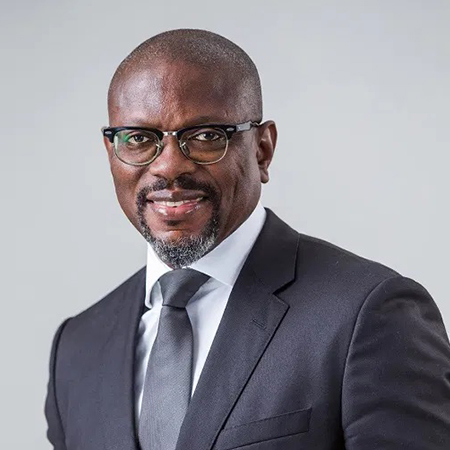 Kwaku is the Chairman of the Board of the National Communications Authority. He is an award-winning broadcaster, strategic communications specialist and telecommunications policy advocate. His communications skills honed over 30 years in blue-chip local and international media covering print, wire service, radio & television, are top-of-the-shelf.
The Government of Ghana awarded him the Order of the Volta, one of the country's highest honours in 2008. He is a two-time Journalist of the Year award winner (1986 & 1996). Mr. Sakyi-Addo is currently a Partner at Activate Africa, a strategic communications company in Accra. He is also Executive Producer and Presenter of The Lounge, a unique talk programme broadcast from a live bar on radio and TV. He was the founding CEO of the Ghana Chamber of Telecommunications from 2011 - April 2017. He was correspondent for the BBC from 1994-2007 and for Reuters, the world's largest wire service from 1998-2007. He also hosted The Front Page, must-listen weekly current affairs talk programme on Joy FM for 16 years (1995 – 2011), and was Presenter and Executive Producer of 'Kwaku One-on-One', a personality interview show on television for nearly 10 years until 2010.
He has been published by reputable publications including the Economist, and the Telegraph and the Mail in the UK. He has interviewed scores of global leaders including the last three Secretary-Generals of the UN. He is a Chevening Scholar, Fellow of the Aspen Institute Global Leadership Network, Africa Leadership Initiative West Africa, and World Press Institute. Mr. Sakyi-Addo is a Fellow of the Institute of Directors and Institute of Public Relations (Ghana) and member of the Ghana Journalists' Association. He holds an Executive Masters of Governance and Leadership from GIMPA, Graduate Diploma in Communications from the University of Ghana. Added to these, he holds Advanced Diplomas in Communications from the International Institute for Journalism in Berlin, University of Wales in Cardiff, and in American Studies from Macalester College, St. Paul, Minnesota.