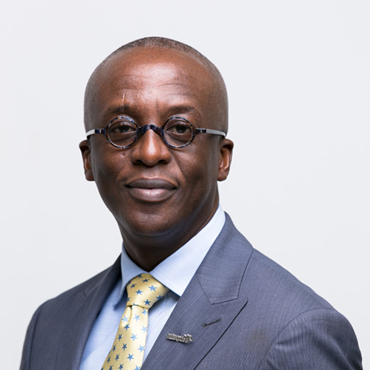 Keli is the co-Founder and Chairman of the Databank Group. He is a Mason Fellow from the Harvard Kennedy School of Government where he obtained a Masters in Public Administration – Class of 2006; and is a member of the Index Advisory Council of the Mo Ibrahim Foundation; an African initiative that has been established to stimulate debates on good governance across sub-Saharan Africa and the world.
Keli sits on the board of Bank of Ghana, Millenium Development Authority, Institute of African Studies (University of Ghana), the Academic Board of The Roman Ridge School, an Accra-based school which caters for elementary to upper secondary education; he also serves on the board of Women's World Bank Ghana, Electricity Company of Ghana and Nature Conservation Research Centre (NCRC).
Keli has served as Executive Vice-Chairman and as Group CEO of Databank. Keli is currently the Chief Executive Officer of Enterprise Group Ltd. During his tenure at Databank, Keli garnered a solid reputation of having in-depth knowledge and understanding of domestic and international capital markets. He holds a BSc in Accounting from Brigham Young University in the US and is a qualified CPA from the US where he worked with KPMG Peat Marwick in the Washington DC office and with Steuart Petroleum in a number of capacities. He is married with two children.